Library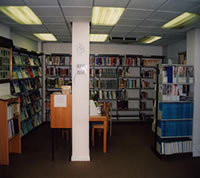 Introduction
The Nigeria High Commission Library in the United Kingdom is essentially a reference library. It holds Federal Republic of Nigeria publications, trade directories and a wide range of general educational and cultural topics about Nigeria. It also holds archival material which relates to British rule in Nigeria. The majority of the archival materials which date back to the late nineteenth century may be used for research purposes.
The Library contains several thousand volumes of works on Nigeria, the bulk of which relates to Federal and State Governments - summaries of legislation, annual report and statistics. The collections also include reference books and bibliographical tools - encyclopaedias, dictionaries and directories. The Library regularly publishes a list of recent acquisitions. It is located on the ground floor of the Chancery.
Multimedia
Featured videos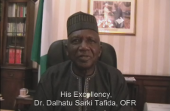 Services
| | |
| --- | --- |
| Information Services | Enquiry services are available - Library staff answer enquiries on all topics relating to Nigeria. We will give advice on sources of information outside the Library's own stock |
| Inter-library loans | Inter-library loans are available. Photocopies of articles from Nigerian government publications held by the library will be provided on request to individuals. Please send a self-addressed stamped envelope if you require a photo-copied article. A small charge will be made to cover the costs of photocopying |
| Loans | The Nigeria High Commission Library is essentially a reference library. There are no borrowing facilities. |
| Group visits | Group visits to the Library, to look at materials relating to Nigeria, are welcome. To arrange a visit, please contact the Librarian. |
| Photocopying service | A photocopier is available in the Library. We charge a small fee towards photocopying. |
Collections
A brief description of the Library's main stock is as follows
Federal Government of Nigeria Publications (G)
These are Federal Government publications originating from government departments/institutions
Federal Government of Nigeria Publications (FR) 1960-67

These are Federal Government publications which relate specifically to the former regions of Nigeria - Eastern, Northern, Western including Mid-Western Region.

Annual report, statistics, summaries of legislation by each of the former regions are kept next to the FR publications.

States' Publications (SGOV)
These are publications by all the States of Nigeria.
Official Gazettes
The Library holds the following official gazettes:

Official gazettes of the Federal Republic of Nigeria
Official gazettes of State governments of Nigeria

Periodical Collections
The Library receives leading journals from Nigeria and other countries covering subjects such as economics, education, history and politics. From time to time the Library receives publications by the following organisations: ECOWAS, OAU, UN, UNESCO. British parliamentary & Commonwealth Secretariat publications are also available in the Library.
Current Information Files
The Library has current information on a variety of subjects relevant to Nigeria (These files may be used for reference in the Library)
Newspapers
The Library obtains regularly a number of leading Nigerian newspapers as well as those of the U.K.
Archives
Official gazettes of the former regional governments of Nigeria, laws of the Federal Republic of Nigeria are held in the archives. Other materials include books & journals of historical importance.
Catalogues
The card catalogue is arranged in a "dictionary" sequence, which consists of author, title and subject cards arranged in one alphabetical sequence. In addition there is a separate list of journal titles and holdings. Fiction and literary works are listed separately.
Poster Collection
The Library has a collection of colour posters which may be borrowed for use in schools and other educational institutions. The posters include scenes of Nigerian life, historical events and famous Nigerians. Most posters are A3 size or slightly larger. Posters should be borrowed and returned in person, or can be returned in the mail if packed in a mailing tube.
Travel Information
The Library holds several travel guides to Nigeria & West Africa, which may be consulted by library users. The Library also holds several State guides to individual states of Nigeria. Travel guides may be photocopied, (within the guidelines of the Copyright Act).
Opening Hours & Availability
Library

Open: Monday - Friday: 10.00 am - 5.00 pm

Telephone: 0207 839 1244 ext 279

Offices of The High Commission

Open: Monday - Friday: 9.30 am - 5.30 pm

The Library and the High Commission observe the national holidays of Nigeria and those of the United Kingdom. Please check in advance if you intend visiting either the High Commission or the Library.

The Library is open to the general public, organisations and government departments It is advisable to have some form of identification, (e.g. student card, other library ticket, driving licence or passport), if you are planning to undertake extensive research in the Library's archives. Please note that visit to the Library is by appointment